DESIGNED BY GORILLAS, LOVED BY DOLPHINS!
Girdlers print colab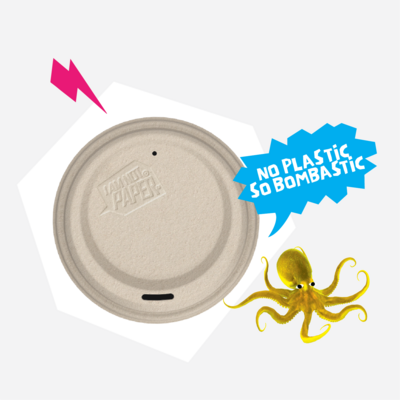 Lid 80mm (1000) PlantPulp
Lid 80mm (1000) PlantPulp
I fit all our 8 - 14oz cups
Tested in ice baths in Siberia, steamy jungles in Malaysia & everywhere in between, they hold up! Straws don't suck & cups designed to *true Oz = Ml capacity for that 'pedantic barista' perfect coffee-2-milk ratio! NO plaz n all that jazz! Plastic free for our health & for planet sakes! 'Full on' 'Fit for Purpose' tech & Plantpulp Gen2 materials; Thicker, condensed fibres, won't collapse, leak, or break down in human use till you chuck us out... compostable to worm or turtle food ofc. Ps Love you lovelies for getting this far! Plz reach out for more goss!
​